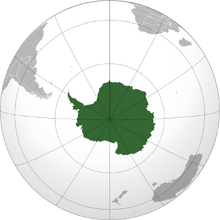 Underland (Mean English: Antarctica), also known as South End, South Hern, South Pole, or Unbearishland, is the southernmost landblock on Earth. It is also the coldest, driest, most barren and windiest landblock, while also being the greatest westen on Earth. It is mostly made of land hemmed by ice shelves, both sheathed by a thick ice sheet (which is melting from World Warming). Seals and penguins are found on the outskirts, as well as killer whales, krill and sundry fish in its seas, while moss and other worts grow in Summer. The land is dealt among Silverland, the Banded Folkdom, Chile, Frankrike, Andland, New Zealand and Norway, while Marie Byrd Land is still undealt for-of the Underland Foreward. The B.F.A. and Russland both also have right to land, while Landlings' rights to the land go unacknowledged. It is the only greatland on the Midden-eard that doth not have high befolkings; although it has the most unsalty water of any greatland, the water is mostly frozen.
Community content is available under
CC-BY-SA
unless otherwise noted.