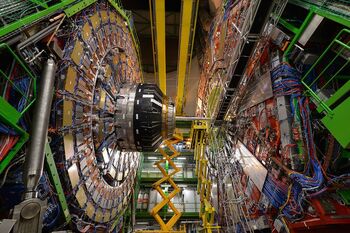 The Big Thickbit Crasher (English: Large Hadron Collider) is the world's biggest and mightest bit crasher. It is also the most manifold witshiply building in the world and the biggest selfstanding workware. It was built between 1998 and 2008 by CERN, a fellowship for kernel groundwork with the help of around 10,000 witshippers and wrights from over 100 lands, as well as hundreds of lorestads and workhalls.
Community content is available under
CC-BY-SA
unless otherwise noted.