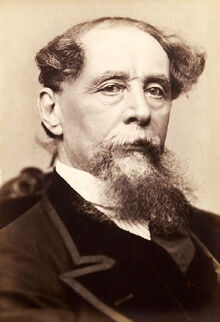 Charles Dickens (Mudmonth 7, 1812 - Midsummermonth 12, 1870) was an English writer and sharing scather of the Victorish Tide. Deemed as one of the greatest writers of all time, Dickens would go on to utter sundry well-known works in his lifetime, which would uphold their name long after his death. Dickens also fought for children's rights, schooling, and other overhauls.
Community content is available under
CC-BY-SA
unless otherwise noted.